Discover the beauty of
NG Phaselis Bay
NG Phaselis Bay is the new destination for a privileged holiday in Kemer, Antalya where you are always special.
Rooms, Suites and Villas

FEEL SPECIAL - Special privileges and rooms designed in harmony with the surrounding nature welcome you to enjoy unique views every day.

More Details

Rooms

Suites

Villas
Enjoy the Taste of Life
Dining at NG Phaselis Bay reaches new levels, with restaurants serving distinctive dishes and exciting new flavours from all over the world.
More Details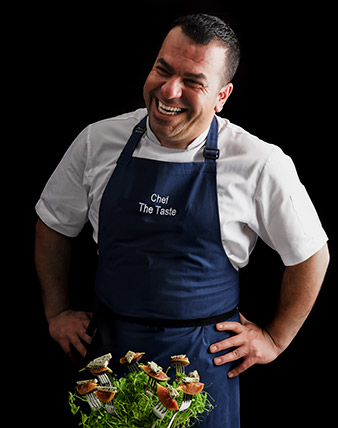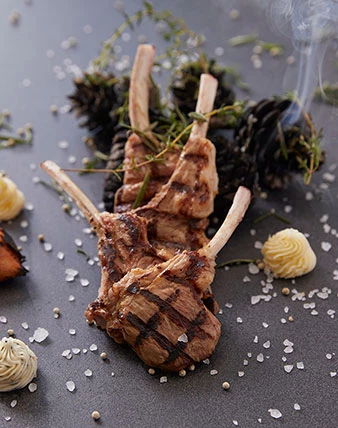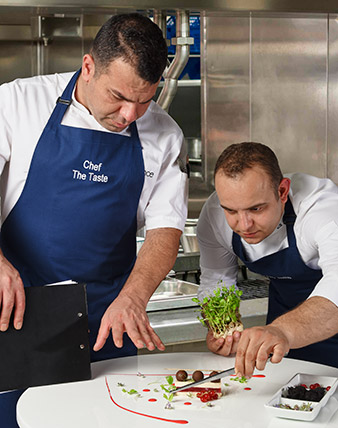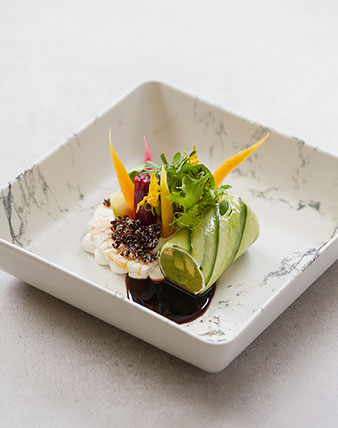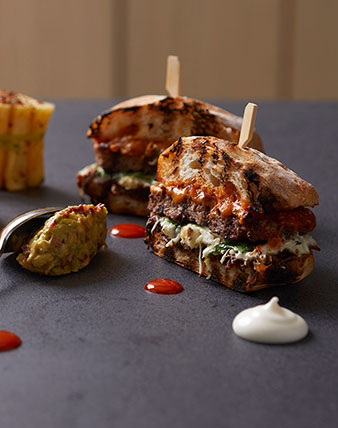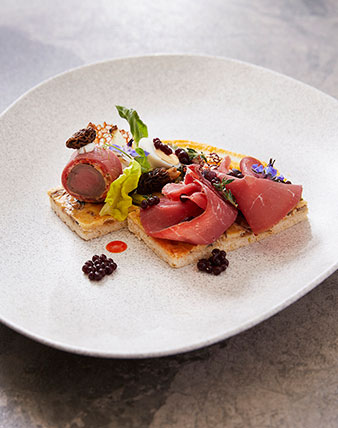 Add Unique Tastes To Your Life
NG Phaselis Bay will become the modern traveller's quintessential destination with menus signed by Chef Rafet Ince! You can experience a unique taste throughout your holiday with the perfect tastes of Fine Dining restaurants. Get ready to enjoy the special flavours of award-winning chefs at any time of the day!
More Details
Beluga Kids Club - Kids are so lucky!
NG Phaselis Bay presents colourful surprises for its most precious little guests. Children will enjoy a memorable holiday that they'll want to repeat, with numerous learning and entertaining activities supervised by professional teams.

More Details
News and Campaigns
Two famous names in the new NG Phaselis Bay commercial

NG Phaselis Bay is now ready for 2022 summer season Under the slogan "See, Feel, Love", NG Phaselis Bay started its preparations for the 2022 summer season. An exciting new commercial starring Eva Murati, the Albanian actress and voice of the UEFA Champions League, and Kevin Lütolf, a famous Swiss model, showcases the privileges of NG Phaselis Bay.

Focus on the pleasure of a fast and easy journey with the comfort of NG Phaselis Bay.

NG Phaselis Bay offers the convenience of free CIP Meet & Assist ( Fast Track ) * (fast passport baggage pass) and the comfort of the CIP Lounge* on return flights at Antalya Airport's international terminals. 

NG Phaselis Bay hosts its highest selling agencies

NG Phaselis Bay, the newest member of the NG Hotels chain, celebrated a successful season with the business partners who add value to NG Phaselis Bay. In recognition of their significant sales contributions, NG Phaselis Bay hosted 200 of its most successful sub-agents in the CIS markets at the SEE, FEEL, LOVE Awards ceremony, held for the first time this year.

NG Phaselis Bay hosted ETS with NG Weekend

NG Phaselis Bay, which has quickly become one of the best holiday experiences in Antalya with its slogan "See, Feel, Love", continues to host its business partners who add value to its success. Welcoming ETS business partners at NG Weekend on October 29-31, NG Phaselis Bay gave ETS employees three unforgettable days. Many surprises took place in the three-day event, including the Republic Day concert on the night of October 29 where Işın Karaca took the stage.

Share the warmth this winter at NG Phaselis Bay

Stay warm with us! This winter, NG Phaselis Bay presents the perfect holiday, specially prepared for every moment of your day. Relax and feel the warmth of our hospitality in concepts designed for unforgettable and privileged long stays.

The perfect combination of health and nature

Indulge yourself on holiday with a relaxing and balancing immersion in thermal waters at NG Afyon Hotel Thermal Combi. Thermal waters can be beneficial for physical health, as well as mental relaxation. Enjoy a dip at NG Afyon, and rejuvenate at NG Phaselis Bay, set amid the unique nature of the Mediterranean – a holiday concept where health and nature are in perfect harmony!

For kids, always unlimited fun

Featuring a variety of adventures and programs, the Beluga Kids Club Winter Festival offers children memorable moments and lots of fun! Kids can enjoy outdoor activities amid the beautiful natural landscapes of NG Phaselis Bay, as well as entertainment and game programs tailored to their needs. Fun for everyone in the family!

Enchanting Aliva SPA

Slow down time with health and beauty rituals at the enchanting ALIVA SPA. Revitalize your mind, body and spirit this winter with our holistic wellness concept. Discover the healing power of SPA treatments, relaxing massages and facial care routines at ALIVA SPA as you experience rejuvenation in the most serene environment.

NG Phaselis Bay embraces nature with its design

NG Phaselis Bay, which displays a unique harmony with nature and its location in untouched greenery, embraces nature with its unique design that respects nature. It offers an approach that preserves the balance of nature with its architecture and peaceful atmosphere designed with every detail in mind in order to protect the natural vegetation.

The Olive Tree – The Historical King of the NG Phaselis Bay Garden

Homer rested under the shade of an olive tree and heard the whisper of an ancient voice in his ear: "I belong to everyone and I belong to no one. I was here before you and I will be here after you."

Polina Gagarina Concert

Polina Gagarina, on August 2 will perform at NG Phaselis Bay stage!

The launch of the Scallop collection designed for Kütahya Porcelaın by the world-famous designer Karim Rashid took place at NG Phaselis Bay.

Adding value to the world table culture with its products, Kütahya Porselen has prepared the Skallop collection by signing a creative collaboration with Karim Rashid, one of the names who shape the design world.

NG Phaselis Bay Granted The Blue Flag Award

NG Phaselis Bay was recognized with the coveted Blue Flag award for its beaches, under the scope of the Blue Flag Program carried out in coordination with TÜRÇEV. Serving at international standards, NG Phaselis Bay is notable for its prized location in Turkey, overlooking some of the Mediterranean's most secluded bays.

NG Phaselis in the Press

Please click here for news about NG Phaselis Bay in the international and national media.

Enjoy a unique holiday experience with special Jet comfort!

Discover the joy of living fully – in moments when you wish time could stop – at NG Phaselis Bay. Let this joy begin with the journey: a transfer from the airport of your choice via a VIP jet.

NG Phaselis Bay turns honeymoon holiday in a fairy story.

NG Phaselis Bay, one of Antalya's most ambitious new hotels, offers an unforgettable holiday experience to honeymooners with its architecture, dreamy coves, windows opening to the landscape where green meets blue, and personalized services.

An Ancient Tale of Phaselis in the Gülsüm Hanım Fountain

According to legend, the people of Phaselis sought help from the goddess Artemis, who ruled the rivers, to end a drought in the region. Thereupon, Artemis directed the salty waters of the Aegean Sea, transforming them into fresh water for her rivers, and providing the people of Phaselis with rich water resources.

NG Phaselis Bay has received "Safe Vacation" Certificate

Based on the results of inspections conducted by the world-renowned organization for the control and certification of Bureau Veritas, NG Phaselis Bay was awarded the "Safe Tourism" certificate due to its hygiene policy and privileged services.

NG Phaselis Bay Kemer opens in Göynük

The First NG Hotels Resort NG Phaselis Bay Kemer opens in Göynük NG Phaselis Bay, the first resort hotel in the NG Hotels chain, will begin welcoming guests in April in its Kemer, Antalya location.

NG Phaselis Bay Opens in April 2021

In April 2021, NG Phaselis Bay welcomes the modern traveller to the quintessential destination.

Advertising Film

NG PHASELIS BAY CARRIED THE WORLD OF PRIVILEGES, WHICH TURNS EVERY MOMENT INTO A MEMORY, TO ITS ADVERTISING FILM

Honeymoon Concept

Get ready to make your most special moments unforgettable with the special honeymoon concept ...

NG Phaselis Bay Cabana

With the Cabana Concept, you will perfect your holiday and find all the details in a privileged holiday service designed for you.